What is the Regional Participation Program?
The ENDIA Study has teams based in Adelaide, Brisbane, Geelong, Melbourne, Newcastle, Perth and Sydney.
Although we'd like to, we can't be everywhere!
ENDIA's Regional Participation Program was launched in 2016 to enable people living anywhere in Australia to join ENDIA.
Families from 'Andamooka' to 'Zeehan' had the opportunity to contribute to this important research.
"Involving families from country areas across Australia is critically important to our findings, because we know there are differences between regional and urban environments…. participating families have the option to participate in the study from home, or with the help of their local health care professional." Professor Jenny Couper, Lead Investigator of ENDIA.
Pictured above: Baby Amelia and mum, Lindsay, Queensland.
Pictured below: ENDIA regional participant, Leo, ACT.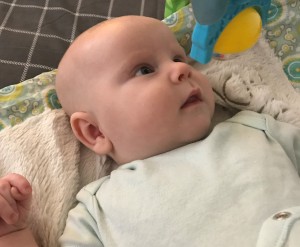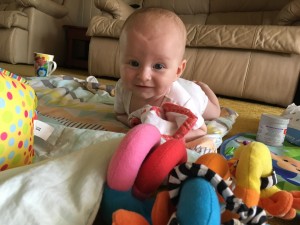 Who is participating in the Regional Program?
Eligibility criteria for ENDIA's Regional Program was the same as the main study. Unborn or newly born babies whose first degree relative (i.e. mother, father, brother or sister) has type 1 diabetes were sought to participate.
Generally the Regional Program was offered to those living too far away from the main ENDIA Study sites.
Pictured left: ENDIA regional participant, Fletcher Hielscher, from Rockhampton, QLD
What does the Regional Program involve?
Involvement in the Regional Program is similar to the main ENDIA Study.
However, questionnaires and other study materials are sent to participants by post. Participants collect their own samples (or seek the help of their local health professional) and returned them back to Adelaide in a bio-bottle by courier.
Regional Participants have ready access to the Regional Coordinator, Sarah, by phone and email to talk them through aspects of the study and answer any questions they have.
If you would like to meet Sarah, we made a little video of her at our recent ENDIA symposium which you can watch here.
ENDIA's Regional Program is coordinated by Sarah Beresford. Sarah has decades of experience in diabetes research and paediatric nursing. She offers a great deal of knowledge and skills to ENDIA's regional participants. To meet and hear from Sarah, click here. 
If you need to speak to Sarah, call (08) 8161 8747 or email endia@adelaide.edu.au